The importance of light while streaming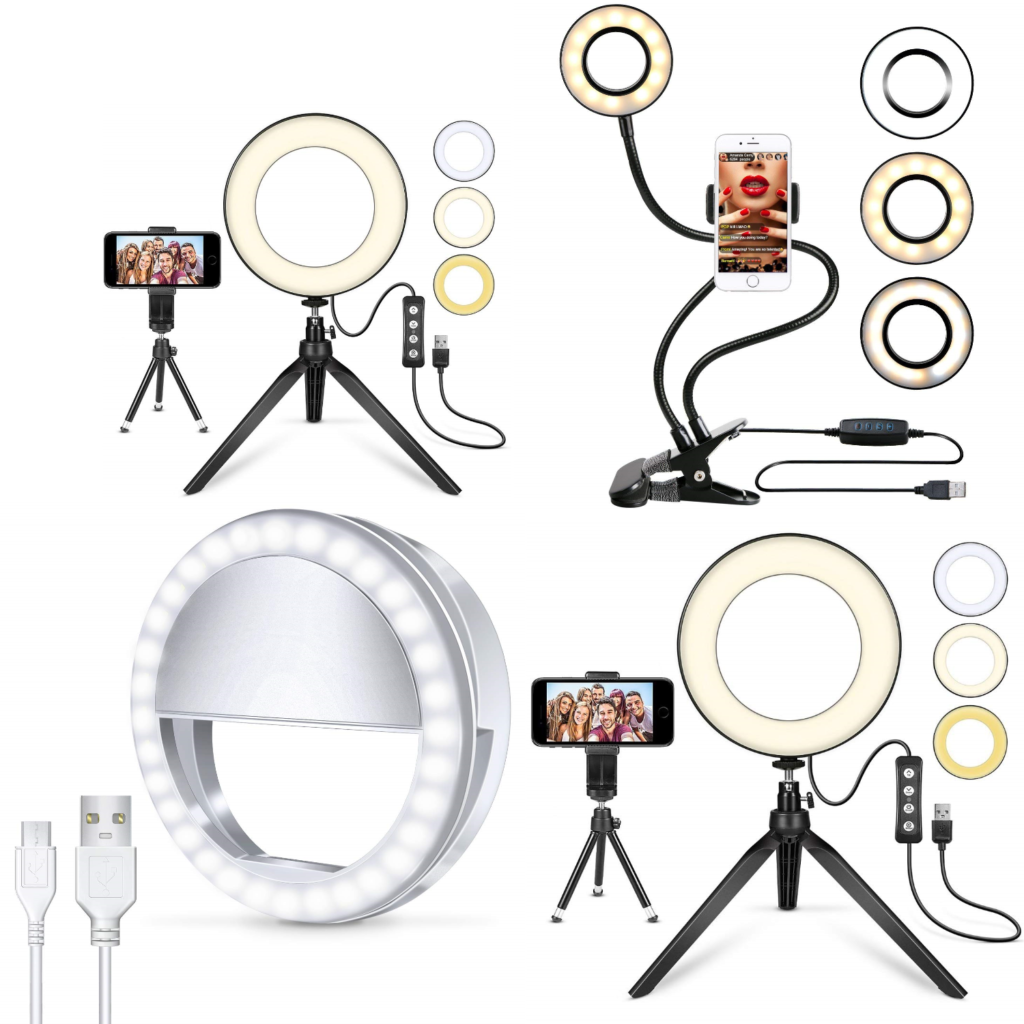 All links on this article are affiliate links and a small percentage of any products purchased through them comes to me at no extra expense to you. This helps with the running of the blog and is much appreciated.
A webcam or phone camera that can stream in 1080p (full high definition) is the best way to go if you are going to be streaming on a regular basis but a 720p camera like the ones typically built into a laptop is more than sufficient. However, not even an expensive webcam can make up for poor lighting. It really does determine whether your stream looks poor, good, or great.
The problem
So let's jump right in. We've all seen someone streaming with bright light in the background – you'll typically see this if there's a house light or a bright window behind them or bright sunlight if they are outside. Everything in the foreground darkens including the person who is trying to stream and it just looks bad. You want to be the one that stands out and who everyone focuses on as you get your message across on the stream. 
What about the person who doesn't have a bright light in the background? Well, you've probably seen this one as well. The person doesn't stand out, there's maybe the flickering of the monitor light on their face or sharp shadows from the room light and it just has this amateur look about it. That's not the vibe you want coming across with your message. 
Or we could go to the other extreme, where the person has tried to light themselves up with a light source that's too strong – their face just becomes overexposed and the background darkens too much. Yeah, you stand out… but like a ghost. That's the creepy vibe you just don't want on your stream.
The solution
The solution is to make sure your face is evenly lit up with a soft light that is either white or warm light. The intensity of the light will depend on how far you are from the camera. Thankfully there are a number of low-cost products available to take the pain out of it and if you are just starting out streaming then I recommend something simple.  A fully professional set-up is fine if your streaming takes off, but what about those times when you want to stream at an event, or outside? You'll still need a smaller portable solution, and that's what I recommend you start off with.
GLCON Selfie Ring Light
This product varies on average between $20-25. The ring light has 3 types of light (white to warm) and 9 levels of brightness to choose from. Since it's powered via USB this means it's portable if you have a battery pack. Otherwise, you can plug it into your laptop or computer to power the light. The fact that it comes with a cellphone holder is an added bonus if you prefer streaming from your cellphone instead of a laptop.
The flexible hose holding the light and cellphone allows you to position the light and camera to best avoid shadows on your face as you stream. To check the latest price see here.
8″ Selfie Ring Light
This one is currently around $37 and comes with a small tripod and an 8" ring light. As with the previous, there are 3 types of light going from white to warmer (yellower) color and this one has 11 levels of brightness. If you are primarily wanting the light to use while streaming from a laptop then consider whether you'll be able to get the light close enough to your face with the extra room the tripod needs. You can check the latest price here.
LED Ring Light 6″
This tripod variation is typically around $20 and is a tabletop one that includes a second smaller one for your cellphone. Typically you'll want the light directly in front of your face to prevent shadows rather than off to the side which casts shadows. So if you use a laptop you would probably have to elevate the light behind the screen as it would show up on the video feed if you place it in front. Click to check the latest price.
Meifigno Phone Selfie Ring Light
Lastly, for around $13, those who stream from their cellphones and need portability may find that the Meifigno rechargeable cellphone ring light suits them best. This light simply clips onto the cellphone and lasts 50 minutes on full brightness. A portable charger such as the one found here would allow you to charge on the go and extend the runtime. It has 3 brightness levels with adjustable dimming but doesn't have warmer light settings like the above options. The light could also be clipped onto a laptop for streaming inside the house. This is the latest price.
Conclusion
Using any of these products will allow you to evenly light up your face giving you contrast to the background and making your streams much better looking. The adjustable brightness is great for allowing flexibility depending on how bright your location is and the option of a more yellowish light can give a warm welcoming feel to those watching. Check out the products and the reviews and start producing great looking streams!  In a later article, I'll cover webcams and microphones which can further set you apart from others who stream and get your message across more effectively.  Thanks for reading!
My name is David Hamilton and I'm from Northern Ireland but currently living in Puerto Rico. I have a degree in Biochemistry and a M.Phil in molecular virology from Queen's University Belfast. I write on some of my interests which range from virology, astronomy and science related subjects to history. Thanks for your interest!